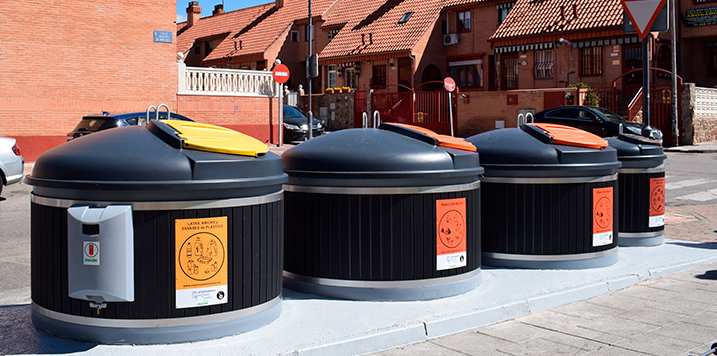 15 July, 2019
The introduction in the Spanish market of Molok, a company that produces semi-underground waste containers, comes from the hands of AGA, which has reached an agreement for the supply of container locks, which places them as a strategic partner for its implantation in the national market. A product already tested by technicians of the company, robust and competitive that integrates perfectly in its assembly processes.
The first installations made in Spain, have been seen in towns of the Community of Madrid as Pozuelo de Alarcón and Mejorada Del Campo. In the latter, the Finnish ambassador in Spain, Tiina Jortikka-Laitinen, was able to learn about the pilot experience that takes place in the municipality, with Molok's semi-underground containers and the AGA's locks.
One of the main concerns of services aimed at waste management is the easy opening and access to the interior of waste containers. AGA's lock comes to solve this problem. From now on, the waste can only be deposited in the container with the key delivered to each of the residents of the municipality. The installed system also adds a security component; the key can only be extracted from the lock if the lid is closed.
AGA, true to its strategy, continues to explore the market for new opportunities and alliances that reinforce its leadership both nationally and internationally.